Shimelle's scrappy weekend
is almost at a close, but I am still rockin' the layouts.
Challenge 9
was to take a challenge that you missed the deadline on and re-open it for the weekend. I chose Shimelle's Starting points. The concept of starting points is to see just the beginning of a page and use it as inspiration to start your page. The next day Shimelle reveals the completed layout. I have been wanting to try it for sometime, so now I got the chance. They are super neat and really jump start your creative thinking. Below is the starting point I chose: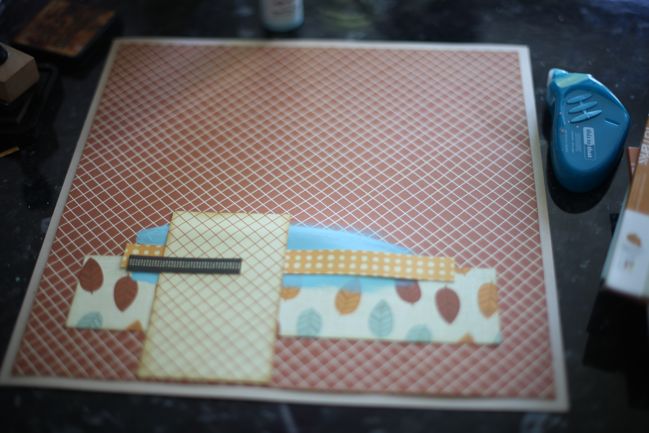 Below is my completed page using the starting point as inspiration:
I have been taking pictures of my layouts on my deck chair because light is perfect now and makes better photographs.
This is a picture of me and the sibs at this cool bar in Houston called The Anvil. It was a really fun evening of eating appetizers and trying the fun drink menu. It was new level of sibs as adults hanging out and well..drinking. The laughs, the wittiness and playing off each others comments was all still there. It was fun. I think this was New Year's Eve Day? Not sure of the year. Maybe 2010.